Live bands all weekend long!
Bars featuring Miller, Lakefront Brewery and also fine wines by Vintage 38!
Food vendors include Klasiana Pizza, Ricardo's Pizza, Lopez Bakery, Kealoha Hawaiian Shaved Ice, Granny's Treats, Sweet Delight Kettle Corn & Yuppie Hill!
Games, rides/inflatables open daily until dusk!
The ARCADE returns and will be located near the Hose Tower Entertainment Stage!
Outdoor movie ( Jumanji: Welcome to the Jungle)  & ice cream social for the whole family at Daffodil Park at dusk on Saturday!
Greendale Marketplace… get your Greendale Gear here!
BINGO on

Saturday & Sunday

at the Hose Tower from 1-4!!
Take advantage of the FREE SHUTTLE! Park at Greendale High School and be dropped off for the fun! Shuttle runs continuously from 7 – 11:15 PM.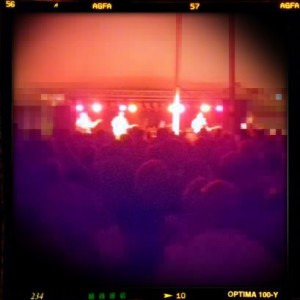 2018 MUSIC & ENTERTAINMENT LINE UP
Beer Tent & Main Stage | open Friday @ 4:00, Saturday/Sunday @ noon
FRIDAY, August 10   
6:00 | 52nd Street –  The Music of Billy Joel (and more!).  Featuring a nine piece band of some of the most talented musicians in the region. The show is packed with hits from start to finish and features "spot on" performances of the songs that made the "Piano man" from Brooklyn one of the top selling and beloved artists of all time! With baby grand at center stage and an energetic performance from the supporting cast, 52nd Street is a show that people will talk about for months! https://www.fiftysecondstreet.com/about/
9:00 | Classic Journey Live!  – In a rare Midwestern festival appearance, we are lucky to have gotten the nation's premier Journey Tribute band!  This is not just a tribute band, this is a full concert experience!  A full retrospect of the ten year span where the Steve Perry era rocketed Journey into the stratosphere.  From spot-on Steve Perry vocals to Jonathan Cain's red grand piano, this is an event you will not want to miss!  www.classicjourneylive.com
SATURDAY, August 11  
This is our most musically diverse Saturday… EVER!
1:00 | Generation Z – One word comes to mind:  ENERGY!  Bursting onto the scene in 2014, a new group set out to add a new flaire to the Milwaukee music scene. The response was much greater than anticipated!  With a broad horizon of musical backgrounds, Generation Z can seamlessly take you through time with hits from every era.  https://www.generationzband.com/
4:15 | WhiskeyBelles – "The WhiskeyBelles is not your typical Milwaukee band. Not even taking into account the band's entirely female populace, the outfit expertly toes the line of talented original act and more than capable cover band. Its upbeat and experienced melding of country, folk and Americana proves a welcome resident to dive bars and massive outdoor festivals alike. And at the tender age of two, the trio has managed to garner growing consideration from local promoters… not to mention a few Wisconsin Area Music Industry (WAMI) awards along the way." – Tyler Maas, Milwaukee Magazine.  We could not agree more and we welcome them back to Greendale, this time, at Village Days!  https://www.whiskeybelles.com/home
7:30 | Almighty Vinyl –  Almighty Vinyl is the 2017 WAMI Award winner for "Best Cover Band" – You have just docked in an anachronistic world. A world where bell-bottoms mingle with broadband, polyester blends with PDF, and facial hair meets Facebook. This is a magical place where you can still hear the crackling of the needle as it moves through the grooves. The music is warmer, the album covers are more extravagant, and "classic rock" songs are the current hit songs on your AM radio.  We are glad you are here. Great music is even greater when shared with friends. http://samhill3195.wixsite.com/almightyvinyl
SUNDAY, August 121:00 | The Acoustix – A Village Days staple!  The Acoustix are two very talented musicians who play songs that you'd have to be living under a rock not to know.  Their harmonization, musicianship and song selection and amazingly humble and friendly presentation is the very definition of crowd pleasing!  http://www.theacoustixband.com/
---
Family Entertainment Area

 | 
Opens daily until DUSK
* Ticket sales end at 8:00 PM 
* Ride Wristbands will be available at the Ticket Booth
---
*ATM available in GEA area