Live bands & bar featuring Miller & Lakefront products at the Entertainment Stage.
Food vendors include Klasiana Pizza, Ricardo's, Lopez Bakery, Little Red Popcorn Wagon, Hawaiian Ice, Granny's Treats, Guy's Grill & Yuppie Hill.
Games, rides/inflatables AND new this year- an

ARCADE

that will stay open late at the Family Entertainment Area daily until dusk
Outdoor movie

'SING'

& ice cream social for the whole family at Daffodil Park at dusk- we will also have face painting and a magician that will be sure to entertain!
Greendale Marketplace… get your Greendale Gear here!
BINGO on

Saturday & Sunday

at the Hose Tower from 1-4!!
THIS YEAR– Special 20th Anniversary events!… Vintage 38 wine, Panther Pub Bloody Mary & Vodka bar, raffles, bar games & more!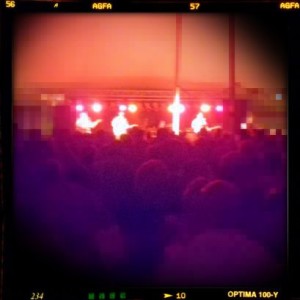 2017 MUSIC & ENTERTAINMENT LINE UP.
Beer Tent & Main Stage | open Friday @ 4:30, Saturday/Sunday @ noon
FRIDAY, August 11       
4:00 | Strip'd….. Think back to the days of loud guitars, Aqua Net, spandex, big hair and rock and roll. The 80's saw a decade of bands storm the airwaves, from radio to MTV. Stadiums and arenas around the world saw some of the biggest, loudest productions, and there was no doubt that this music ruled the day. STRIP'd is going to be that show you hear over and over again "OMG, I love this song" and "I wonder what they'll do next!" https://stripdrocks.com/
6:30 | TwoForTuesday….. TwoForTuesday plays iconic classic rock from the 60's, 70's and very early 80's.  Our little twist is that we play two songs in a row from each group that we cover.  Relax, we are keenly aware that some songs are simply beaten to death.  So, our set list is carefully crafted to keep it fresh and exciting. http://www.24tuesday.com/
9:00 | Almighty Vinyl….. Almighty Vinyl is the 2017 WAMI Award winner for "Best Cover Band" – You have just docked in an anachronistic world. A world where bell-bottoms mingle with broadband, polyester blends with PDF, and facial hair meets Facebook. This is a magical place where you can still hear the crackling of the needle as it moves through the grooves. The music is warmer, the album covers are more extravagant, and "classic rock" songs are the current hit songs on your AM radio.  We are glad you are here. Great music is even greater when shared with friends. http://samhill3195.wixsite.com/almightyvinyl
SATURDAY, August 12  
For those looking forward to Irish Fest, we'll get you warmed up with an Irish afternoon….
2:30 | Tallymoore…..Tallymoore is a contemporary Irish Folk band from Milwaukee, Wisconsin performing a range of Irish and Scottish folk tunes, ballads, reels and classic pub songs. The group also incorporates acoustic and vocal material from broader Celtic, traditional country, bluegrass, and Americana sources. Tallymoore aims to breathe new life into Irish folk favorites.  http://tallymoore.com/
5:00 | The Gleasons…..When The Gleasons formed in 2002, they wanted to be Celtic, country, world, pop, and of course, they wanted to rock! So how does that work? Well…. they decided to just let the songs come out. If you look at the song list you will see that most of the songs are their own. There are a lot of influences that blend together to create the "Gleason Sound." http://thegleasonsmusic.com/
7:30 | LoveMonkeys…. as part of our special 20th Anniversary celebration, the Love Monkeys will bring down the house!
LoveMonkeys (noun)
PRONOUNCED: [luhv muhng-kees] DEFINITION:
(1) Native Milwaukee band known best for entertaining the heck out of their audiences;
(2) Crazy group of guys who play instruments, jump around on a stage, and have a curious fondness for animals of the primate variety;
(3) John (lead vocals), Andy (lead guitar/vocals), Nick (bass/vocals), Jason (drums), Daryl (guitar/vocals), and Carlos (percussion); Featured Guests: vocalist Jamaican Dancehall Superstar JD Rankin' and renowned Wisconsin Session Man David Adler;
(4) Performers of rock, pop, reggae, country, and original music – can be found frequenting local festivals, bars, and women's locker rooms;
(5) A legendary live performance like you've never experienced!
USED IN A SENTENCE: "The LoveMonkeys rocked my world at the festival last night"
SYNONYMS: Entertaining, charismatic, fun, and energetic
SUNDAY, August 13  
1:00 | The Bigwheel Band
You having fun is all that matters! The Bigwheel Band is simply a PARTY BAND! Hard to classify, but easy to listen to, they play Classic Rock, Pop, Old/New Country and will never lose the power to surprise you! http://www.thebwb.com/home2.html
Family Entertainment Area

 | 
Opens daily until DUSK
 with extended hours for our NEW Arcade!
Ride Wristbands $TBD per day. FRIDAY ONLY-$TBD for a weekend wristband
*ATM available in GEA area