GEA 2018 Spring Children's Resale
DETAILS: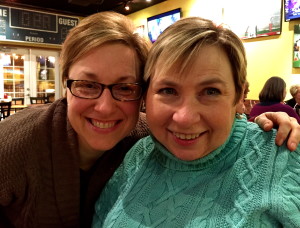 Sign up now through April 1st to volunteer at the GEA 2018 Spring Resale!  Please note, for the first time we are hosting the sale on 2 days and your commitment to the sale it much appreciated.  Sign up now! Sign up often!.... we can use as much help as you can give!  Thank you in advance for your involvement and if you have any questions, please contact Gail & Sue at volunteersresale@gmail.com.
**Note: We would like to reserve the right to make changes as required to the volunteer roster.  If you would like to provide other positions you may be interested in in the event of a change, please feel free to do so and thank you again!
Sign up below...
April 27, 2018
| Task/Item | Start Time | End Time | Available Spots |
| --- | --- | --- | --- |
| Friday Night Pre-Shop Cashiers | 8:00 pm | 11:00 pm | #1: Filled |
| | | | #2: Filled |
| | | | #3: Filled |
| | | | #4: Filled |
| Friday Night Pre-Shop Tag Rippers | 8:00 pm | 11:00 pm | #1: Filled |
| | | | #2: Filled |
| | | | #3: Filled |
| | | | #4: Filled |
April 28, 2018
| Task/Item | Start Time | End Time | Available Spots |
| --- | --- | --- | --- |
| Main Hallway Cashiers | 7:00 am | 11:00 am | #1: Filled |
| | | | #2: Filled |
| | | | #3: Filled |
| | | | #4: Filled |
| | | | #5: Filled |
| | | | #6: Filled |
| | | | #7: Filled |
| | | | #8: Filled |
| | | | #9: Filled |
| | | | #10: Filled |
| Main Hallway Cashiers | 11:00 am | 3:00 pm | #1: Filled |
| | | | #2: Filled |
| | | | #3: Filled |
| | | | #4: Filled |
| | | | #5: Filled |
| | | | #6: Filled |
| | | | #7: Filled |
| | | | #8: Filled |
| | | | #9: Filled |
| | | | #10: Filled |
| Main Hallway Tag Rippers | 7:00 am | 11:00 am | #1: Filled |
| | | | #2: Filled |
| | | | #3: Filled |
| | | | #4: Filled |
| | | | #5: Filled |
| | | | #6: Filled |
| | | | #7: Filled |
| | | | #8: Filled |
| | | | #9: Filled |
| | | | #10: Filled |
| Main Hallway Tag Rippers | 11:00 am | 3:00 pm | #1: Filled |
| | | | #2: Filled |
| | | | #3: Filled |
| | | | #4: Filled |
| | | | #5: Filled |
| | | | #6: Filled |
| | | | #7: Sign up » |
| | | | #8: Sign up » |
| | | | #9: Sign up » |
| | | | #10: Sign up » |
| Toy Room Cashiers | 7:00 am | 11:00 am | #1: Filled |
| | | | #2: Filled |
| | | | #3: Filled |
| | | | #4: Filled |
| | | | #5: Filled |
| | | | #6: Filled |
| | | | #7: Filled |
| | | | #8: Filled |
| | | | #9: Filled |
| | | | #10: Filled |
| Toy Room Cashiers | 11:00 am | 3:00 pm | #1: Filled |
| | | | #2: Filled |
| | | | #3: Filled |
| | | | #4: Filled |
| | | | #5: Filled |
| | | | #6: Filled |
| | | | #7: Sign up » |
| | | | #8: Sign up » |
| | | | #9: Sign up » |
| | | | #10: Sign up » |
| Toy Room Tag Rippers | 7:00 am | 11:00 am | #1: Filled |
| | | | #2: Filled |
| | | | #3: Filled |
| | | | #4: Filled |
| | | | #5: Filled |
| | | | #6: Filled |
| | | | #7: Sign up » |
| | | | #8: Sign up » |
| | | | #9: Sign up » |
| | | | #10: Sign up » |
| Toy Room Tag Rippers | 11:00 am | 3:00 pm | #1: Filled |
| | | | #2: Filled |
| | | | #3: Filled |
| | | | #4: Filled |
| | | | #5: Filled |
| | | | #6: Filled |
| | | | #7: Filled |
| | | | #8: Sign up » |
| | | | #9: Sign up » |
| | | | #10: Sign up » |
| Furniture Room Cashiers | 7:00 am | 11:00 am | #1: Filled |
| | | | #2: Filled |
| | | | #3: Filled |
| | | | #4: Filled |
| Furniture Rom Tag Rippers | 7:00 am | 11:00 am | #1: Filled |
| | | | #2: Sign up » |
| Furniture Room Cashiers (previous experience required) | 7:00 am | 3:00 pm | #1: Filled |
| Furniture Room Tag Rippers | 7:00 am | 3:00 pm | #1: Filled |
| Purses- Cashier (previous experience required) | 7:00 am | 11:00 am | #1: Filled |
| Purses- Cashier (previous experience required) | 11:00 am | 3:00 pm | #1: Filled |
| Purses- Credit Card Runner | 7:00 am | 11:00 am | #1: Filled |
| Purses- Credit Card Runner | 11:00 am | 3:00 pm | #1: Filled |
| Clothing Room Sorters/Runners | 7:00 am | 11:00 am | #1: Filled |
| | | | #2: Filled |
| | | | #3: Filled |
| | | | #4: Filled |
| | | | #5: Filled |
| | | | #6: Filled |
| | | | #7: Filled |
| | | | #8: Filled |
| | | | #9: Filled |
| | | | #10: Filled |
| | | | #11: Filled |
| | | | #12: Filled |
| Clothing Room Sorters/Runners | 11:00 am | 3:00 pm | #1: Filled |
| | | | #2: Filled |
| | | | #3: Filled |
| | | | #4: Filled |
| | | | #5: Filled |
| | | | #6: Filled |
| | | | #7: Filled |
| | | | #8: Filled |
| | | | #9: Filled |
| | | | #10: Filled |
| | | | #11: Filled |
| | | | #12: Filled |
| Main Hallway- Line Lead | 7:00 am | 11:00 am | #1: Filled |
| Main Hallway- Line Lead | 11:00 am | 3:00 pm | #1: Sign up » |
| Toy Room- Line Lead | 7:00 am | 11:00 am | #1: Sign up » |
| Toy Room- Line Lead | 11:00 am | 3:00 am | #1: Filled |
| Furniture Room- Line Lead | 7:00 am | 11:00 am | #1: Sign up » |
| Furniture Room- Line Lead | 11:00 am | 3:00 pm | #1: Sign up » |
| Receipt Checker- Exit Door | 7:00 am | 11:00 am | #1: Filled |
| | | | #2: Filled |
| Toy Room Organizer | 7:00 am | 11:00 am | #1: Filled |
| | | | #2: Filled |
| Toy Room Organizer | 11:00 am | 3:00 pm | #1: Filled |
| | | | #2: Filled |
| Receipt Checker- Exit Door | 11:00 am | 3:00 pm | #1: Filled |
| | | | #2: Filled |
| Cage Attendant (includes Lead) | 7:00 am | 11:00 am | #1: Filled |
| | | | #2: Filled |
| | | | #3: Filled |
| | | | #4: Sign up » |
| | | | #5: Sign up » |
| Cage Attendant (includes Lead) | 11:00 am | 3:00 pm | #1: Filled |
| | | | #2: Filled |
| | | | #3: Sign up » |
| | | | #4: Sign up » |
| | | | #5: Sign up » |
| Tag Room | 7:00 am | 11:00 am | #1: Filled |
| | | | #2: Filled |
| | | | #3: Filled |
| | | | #4: Filled |
| | | | #5: Filled |
| | | | #6: Filled |
| | | | #7: Filled |
| | | | #8: Filled |
| | | | #9: Filled |
| | | | #10: Filled |
| | | | #11: Filled |
| | | | #12: Filled |
| | | | #13: Filled |
| | | | #14: Filled |
| Tag Room | 11:00 am | 3:00 pm | #1: Filled |
| | | | #2: Filled |
| | | | #3: Filled |
| | | | #4: Filled |
| | | | #5: Filled |
| | | | #6: Filled |
| | | | #7: Filled |
| | | | #8: Filled |
| | | | #9: Filled |
| | | | #10: Filled |
| | | | #11: Filled |
| | | | #12: Filled |
| | | | #13: Filled |
| | | | #14: Filled |
| Security- Main Door Greeter | 7:00 am | 11:00 am | #1: Filled |
| | | | #2: Filled |
| Security- Main Door Greeters | 11:00 am | 3:00 pm | #1: Filled |
| | | | #2: Filled |
| Security- Sorting Room Attendant | 7:00 am | 11:00 am | #1: Filled |
| | | | #2: Filled |
| | | | #3: Filled |
| Security- Sorting Room Attendant | 11:00 am | 3:00 pm | #1: Filled |
| | | | #2: Filled |
| | | | #3: Filled |
| Roamers (Exit Door/Bathroom Monitor) | 7:00 am | 11:00 am | #1: Filled |
| | | | #2: Filled |
| | | | #3: Filled |
| | | | #4: Sign up » |
| Roamers (Exit Door/Bathroom Monitor) | 11:00 am | 3:00 pm | #1: Filled |
| | | | #2: Filled |
| | | | #3: Sign up » |
| | | | #4: Sign up » |
April 29, 2018